About the Author Bridget Miller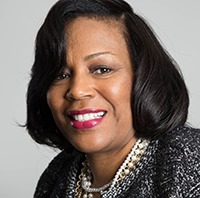 Welcome to Blueberry Blue Collections! Hi I'm Bridget. I'm a native Floridian living in the Metro Atlanta area with my beautiful family of four. My inspiration for writing children books came from my beautiful mother Ruby D. Miller. Ruby "D" touched the lives of hundreds of children for nearly three decades as a teacher, Head Start director, and foster care parent. Ruby "D" could connect with children and create truly memorable moments. I loved sharing the classroom with my mother and reading to the children. I have a passion for motivating, encouraging and leading others. In my spare time you can find me working on various DIY projects, shopping, traveling and baking.
I love inspiring others to be their best!
I started writing my first book five years ago after my mother passed and I couldn't focus, my heart was broken. My best friend was gone and I couldn't focus on the pages through my tears.
In late May of 2020 we were taking a trip to Florida and I picked up my notes and started writing again. It was as if mommy spoke to me and said it's time to finish the book Mimi and I did.
My kind, gentle, caring and funny grandson Kayden is an old soul. The day he was born was like finding a pot of gold at the end of the rainbow. After 11 hours of labor he was finally here. I touched his tiny little pale hand and he grabbed my finger and I instantly fell in love💕 He was perfect! Ten little fingers and ten little toes. God is brilliant! He gave me the best gift I've ever received.
Psalm 127:3
Behold, children are a gift of the Lord,
The fruit of the womb is a reward.